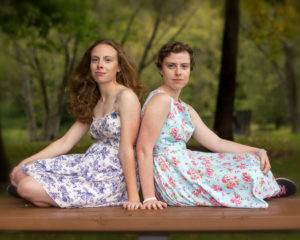 Portraits
Portraits should be professional and clear. It should capture a milestone or special moment. If in a studio, the light should look natural. If the shot is outside, the light should be such that it looks like it was taken in a studio – Get it? NOTE: the image to the left was taken in a park NOT A STUDIO!
Corporate Events
Whether it's corporate events, festivals, or shows, The Eye Of Odin professionally documents them for you. We deliver content that is optimized and ready to promote your brand on your favorite social media channel. From formal awards banquets to a laid back rooftop party, you can be assured we will document everything for you. – Don't forget to ask about our custom printed memory books to give to your attendees.
Pet Photography
Your pet is part of your family. We have two Weiner dogs and my wife and I fondly refer to them as our children. Why not honor your beloved pet with a quality photoshoot from The Eye Of Odin? Just imagine the action shots, the cute poses and expressions of your pet perfectly framed on your wall.